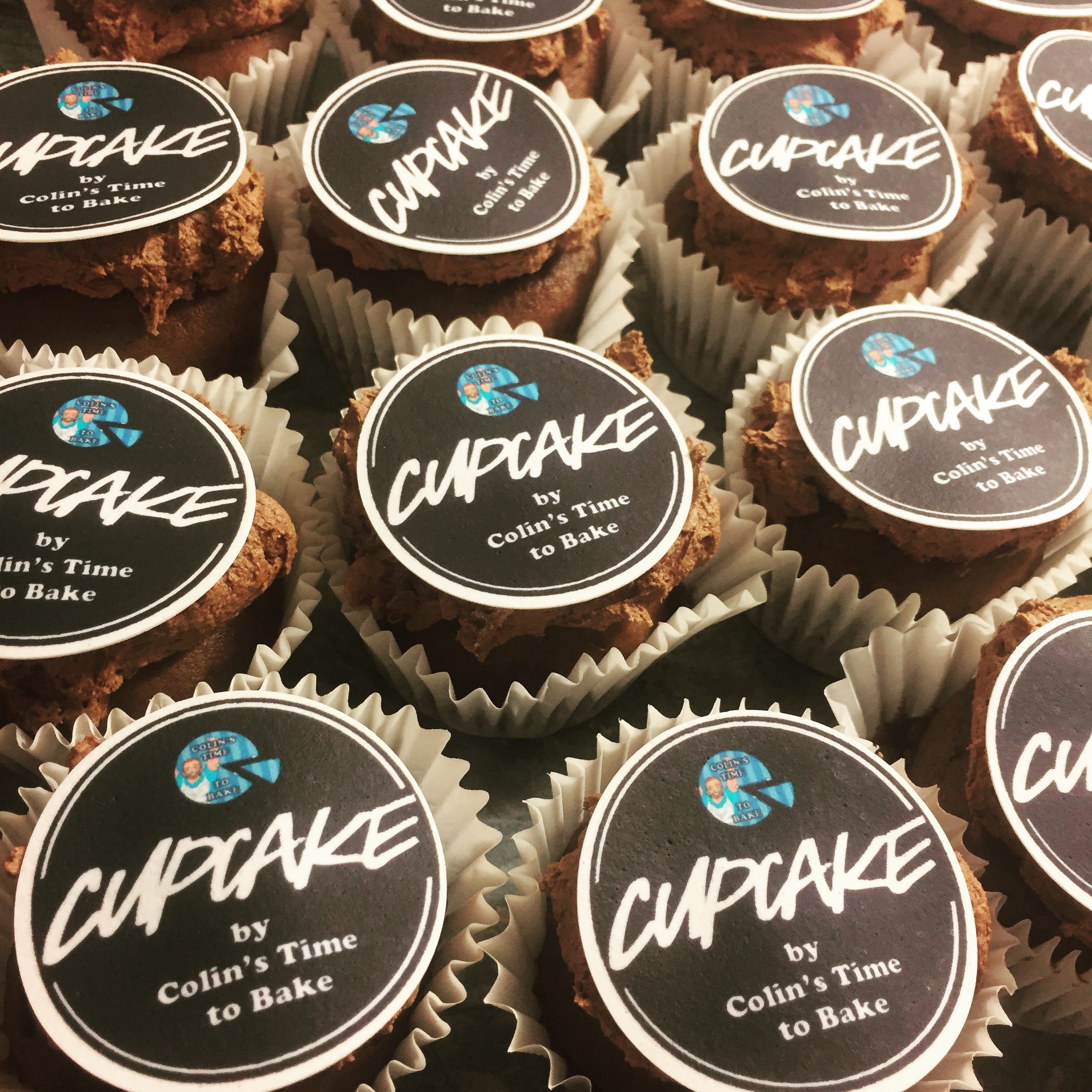 Inspired, yet again, by Lush Cosmetics, this week I made an edible version of their Cupcake Fresh Face Mask. Delicious, chocolatey and also vegan. I was making them for an event at Lush Arndale in Manchester for a bloggers night. Now you can make your own. Lets get started.
Vegan Buttercream
75g vegan butter
75g vegetable shortening
300g icing sugar
2-4 tbsp cocoa powder
1-2 tsp peppermint oil
some soy/nut milk for consistency
Cupcake
250ml soy/nut milk
1 tsp cider vinegar
350g plain flour
180g caster sugar/golden caster sugar
3-4tbsp cocoa powder
1/2 tsp baking soda
1/2 tsp baking powder
80ml vegetable oil
1-2 tsp peppermint oil
Method
Lets begin with taking 250ml of soy milk/nut milk if you prefer and add 1 tsp of cider vinegar. Now pre-heat your oven to 175ºC
In a bowl, add your dry ingredients, 350g plain flour, 180g caster/golden caster sugar, 3-4 tbsp cocoa powder, and mix them together. Add in 1/2 tsp of baking soda and 1/2tsp baking powder, mix in again.
Separately, take your slightly curdled, soy milk and add this into a bowl with 80ml of vegetable oil. Whisk together till frothy.
Pour your wet mixture into your dry mixture and fold in until combined. Add 1-2tsp of peppermint extract.
If it is slightly stiff, add some soy cream, or more soy milk to make it the same consistency as a stiff syrup. Feel free to add 100g of melted dark chocolate if you want the cupcakes to have more of a brownie like texture.
Line your cupcake tin with cupcake cases- you can buy some REALLY fancy ones from icedjemsshop.com. Pop them into the oven for 10-15 minutes until risen, and a skewer comes out clean. Leave to cool on a wire rack.
While this is cooling, here is a simple vegan buttercream recipe. I discovered that for a lot of things, mainly biscuits, that the amount of butter in a recipe can be substituted with half the amount in vegetable shortening and half the amount in vegan butter.
For this recipe, use 75g of vegan butter, and 75g of vegetable shortening and add in 150g of icing sugar. Whisk together till combined, add 2-3tbsp of cocoa powder and the remaining 150g of icing sugar and whisk again. You may need to add some soy cream or soy milk to get the consistency you want. I still haven't perfected making really dark chocolate buttercream, but once I do, ill let you know. Add 1 tsp of peppermint extract.
Once the cupcakes are cool, take your buttercream, scoop into a piping bag, using whatever nozzle you want, and then pipe onto your cupcakes. I managed to get some cake toppers for an event at Lush Arndale in Manchester, if you want to make your own, click here.
Ta da! Ready for eating.
See you soon
Colin x